We all remember the first time artificial life possibilities were presented to us in science fiction. For some, it might have been Isaac Asimov's I, Robot book, for others it was Sonny in I, Robot the movie. HAL in 2001, A Space Oddysey, David in AI, maybe others for you. To me, they all seemed so fictitious, other-worldly, in the future – maybe – type thing.
Meet Big Dog. Watch the video. Do you feel anger to the human when he kicks Big Dog, or sympathy when he struggles to stand on ice?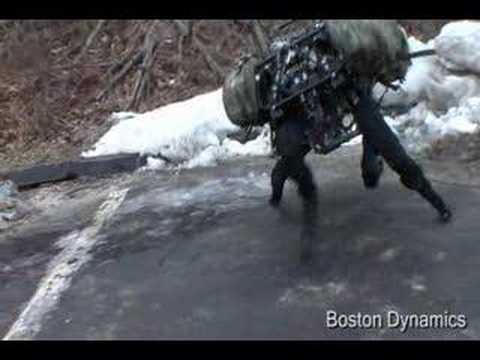 This is real. Artificial life and intelligence is imminent, and in our lifetime. Life is life, right? Are we the creator? Does Moore's Law create life more intelligent than humans?
I… must… compute… this…